What can SDS do for your business?
SDS specializes in building innovative solutions to often complex business problems.  Our consultants have deep experience building enterprise class software for businesses of all sizes.  We custom build scalable and secure business software, integrate disconnected systems, and help you make sense of your distributed data sources.
Because of cloud services, solutions once out of reach for smaller businesses are now so affordable that they are must haves in any business.  Gone are the days when you need a full-time administrator or technician to support onsite servers, or need to spend a fortune on software licensing, hardware, and physical backups.  The cloud has changed the game!
SDS Core Services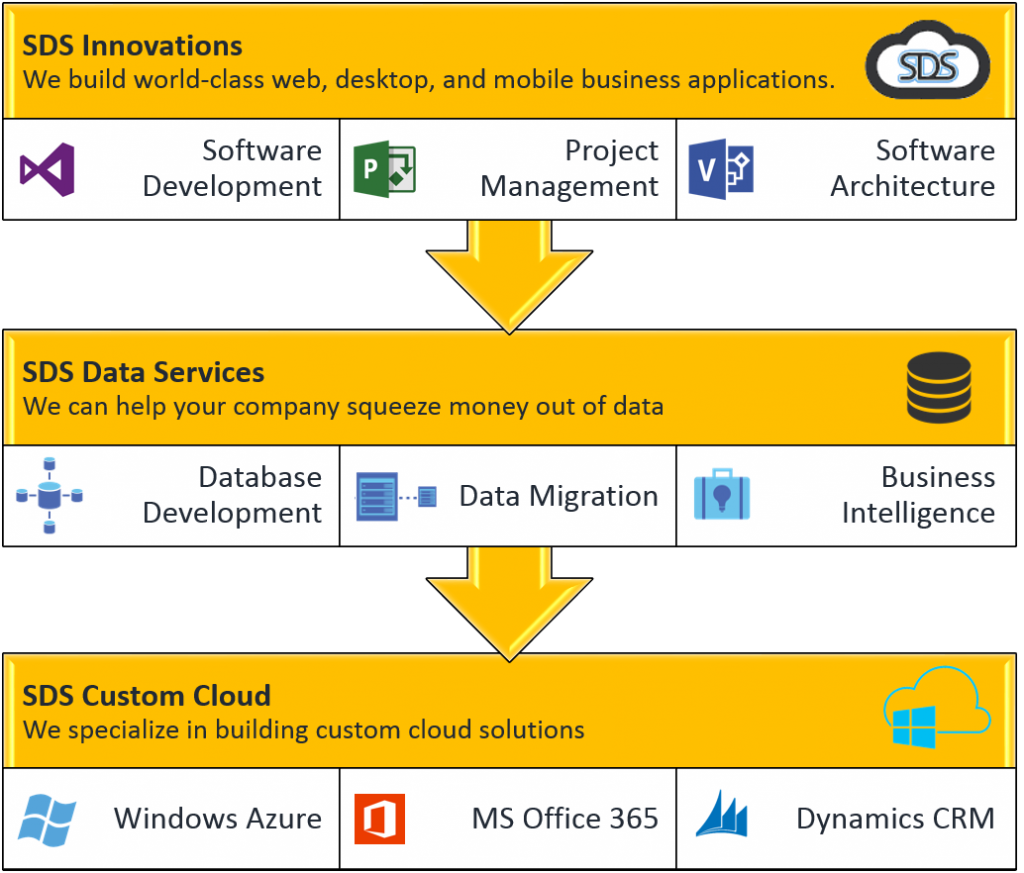 First Steps
It's a brave new cloud-enabled world filled with words that may be unfamiliar to you.  Not to worry!  Our team has done our homework and gained the experience required so you don't have to!  Our goal is to move your IT infrastructure into the more affordable and secure Microsoft cloud.  Instead of your company spending your IT resources on expensive IT support and onsite infrastructure, you can now invest in being more productive, more competitive, and into solutions that will help your business grow!
1. Get Guidance
First, get in contact with our advisory team.  We will setup an appointment and show you how you can start reducing your IT spending now.  Simply send us an introductory email or call us toll free at 888-866-2586.
2. Get in the Cloud
Next, you will want to get in the cloud.  We offer free, private, one-on-one webinars for your team and can familiarize you with concepts like Office 365, SharePoint Online, Dynamics CRM Online, and Windows Azure.  If you are an IT professional and want to try out cloud services now, visit our free trial page.
3. Customize your Cloud
Once you are in the cloud, you will be able to rely on SDS to customize your cloud experience and maximize your investment with savings gained by retiring your old hardware.  Our objective is to provide rapid and deep returns on investment.
American Innovations
SDS is an American owned and operated company located in St Petersburg Florida.
970 Lake Carillon Drive Suite 300
St Petersburg Florida, 33716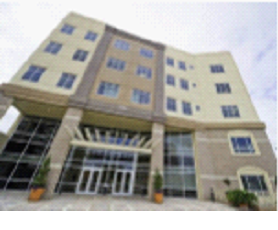 information@sdselite.com
Call Toll Free: (866) 888-2586
SDS Office 365 Tips and Tricks Video Series
It is difficult to stay current on constantly changing features that could enhance your productivity, but who has time to read complex documentation? We recognize the pain and have created a video segment of short videos filled with productivity enhancing Office 365 Tips and Tricks. We hope you enjoy!
SDS Office 365 Tips and Tricks Video Series
Profile of an SDS Project
Jabil InControl is a keystone platform that we at SDS are proud to have had a major role in architecting and developing for Jabil Circuit that has a positive impact for them and their customers.  This platform provides a rich and responsive user experience, end to end visibility across the organization's many business units, while supporting Jabil's current and evolving business needs.
Users of this application will have an experience that is unlike the bland applications businesses have historically become accustom to and are able to use it on any modern web enabled device.